Employment

Employment
Sunshine Coast Grammar School is proud of its dedicated and hard-working staff and we provide regular employment opportunities for well qualified professionals. Our school provides a supportive environment for professional development and personal growth.
Sunshine Coast Grammar School is owned and operated by the Presbyterian and Methodist Schools Association (PMSA) which is a joint mission of the Uniting and Presbyterian churches that offer excellence in education based on Christian foundations.
We provide regular employment opportunities for well qualified professionals.
CURRENT VACANCIES
Located at the heart of Queensland's vibrant Sunshine Coast, the Sunshine Coast Grammar School (Grammar) is a leading independent, Christian co-educational school offering excellence in contemporary education from Prep to Year Twelve.
We are currently accepting applications for the following positions:
ASSISTANT EDUCATOR
Grammar Early Learning Centre, a sector of the Sunshine Coast Grammar School, offers an independent, Christian based, non-denominational co-education and care for children from 6 weeks to school age.
Grammar Early Learning Centre holds a current Long Day Care Service Approval for 149 children each day. Accommodating the individual needs of children and their families, we offer a Pre-Kindy Wing for children aged from 6 weeks and a Kindy Wing for Kindy aged children. Our Kindy Wing delivers a funded Queensland Government approved Kindergarten Program. The Centre operates for 51 weeks of the year from 7.00am to 6.00pm Monday to Friday (excluding all National and approved Public Holidays).
We are seeking to appoint a passionate, dynamic and enthusiastic Diploma qualified Assistant Educator to join our team on a casual basis.
The position requirements:
Assistant Educator position
Must hold an ACECQA approved Diploma qualification.
Current First Aid Certificate (HLTAID004), CPR, Asthma & Anaphylaxis.
Current Blue Card.
Grammar Early Learning Centre provides excellent working conditions and professional development opportunities.
Position Description – Assistant Educator
LEARN TO SWIM TEACHER
Sunshine Coast Grammar School is a leading independent, regional, co-educational P-12 Christian School located at Forest Glen on the Sunshine Coast, Queensland. As a young and vibrant School we are continually growing facilities, programs and opportunities for all students. Sunshine Coast Grammar School's latest facility, the Grammar Aquatic Centre consists of a 50-metre FINA certified pool, a fully enclosed Learn to Swim Pool, Gymnasium and Café.
We are seeking experienced Learn to Swim Teachers to join our Aquatic Centre team on a causal basis to work mornings, afternoons, weekends and between school times. Hours may be flexible for the right candidates.
Key responsibilities:
To provide high quality, results focused and professional Learn to Swim teaching to the Learn to Swim and School swimming programs.
Work within a team environment to create, maintain and promote a clean, harmonious and happy environment where customers are happy to attend regularly.
Ensure Learn to Swim equipment is stored correctly.
Maintain up to date knowledge of all areas of Learn to Swim by attending regular courses.
Promote the Centre at every opportunity and provide excellent customer service.
Ensure that all daily work duties are completed.
Have a basic understanding of the computer software programs including point of sale and memberships.
Keep the reception and equipment clean, tidy and presentable at all times.
Attend regular staff meetings.
Assist Aquatic Centre Manager and Learn to Swim Coordinator with other tasks as required.
Personal attributes and skills:
Great people skills
Team player
Excellent time management and organisational skills
Excellent verbal and written communication skills
Current Child Suitability Card (Blue Card)
Current First Aid and CPR (essential)
Current Swim Australia/AUSTSWIM Teacher
AUSTSWIM – Teacher of Infants (desirable)
AUSTSWIM – Teacher of Inclusion & Access (desirable).
Applicants should be supportive of the Christian ethos of the School.
HOW TO APPLY
Please follow the application instructions shown below. The items referred to in Step 2 below should be combined into a single Microsoft Word application document using a 12 point font and 25mm margins.
Step 1. Access the Position Description
Access the Position Description (which includes the Selection Criteria) provided under the position of interest.
Step 2. Prepare Your Application
Prepare your application which should include:
a. A covering letter of one page which includes your education philosophy and indicates why you would be the best fit for this role.
b. Curriculum Vitae of no more than 4 A4 pages containing:
i. Relevant work history listing your work and education history in chronological order, starting with the most recent examples. This should include subjects taught (and to what level)
ii. Qualifications
iii. Professional Affiliations
iv. Professional Awards and elected/selected positions held
v. Relevant Publications/Presentations
vi. Only include interest/hobbies if they demonstrate personal achievements or relate to the Selection Criteria.
c. Names, addresses, telephone contacts and current email addresses for a minimum of three professional referees including your current supervisor. This information may be contained in your Curriculum Vitae.
d. The Selection Criteria. Each criteria response (no more than one page per criterion) using the Selection Criteria as headings, must describe how you consider yourself suitable against each of the Selection Criteria.
Step 3. Complete the Application Form
Corporate vacancies only complete the below application form.
Application Form – Non-Academic
(Academic vacancies only complete the below application form.)
Step 4. Submit Your Application
Employment Collection Notice
In applying for this position, you will be providing Sunshine Coast Grammar School with personal information. We can be contacted at 372 Mons Road, Forest Glen, Qld, 4556, employment@scgs.qld.edu.au, or (07) 5445 4444.
If you provide us with personal information, for example, your name and address or information contained on your resume, we will collect the information in order to assess your application for employment. We may keep this information on file if your application is unsuccessful in case another position becomes available.
The School's Privacy Policy, accessible on the School's website, contains details of how you may complain about a breach of the Australian Privacy Principles and how you may seek access to and correction of your personal information which the School has collected and holds. However, access may be refused in certain circumstances such as where access would have an unreasonable impact on the privacy of others. Any refusal will be notified in writing with reasons if appropriate.
We will not disclose this information to a third party without your consent unless otherwise permitted.
We are required to collect information regarding whether you are or have been the subject of an Apprehended Violence Order and certain criminal offences under Child Protection laws.
The School may use online or 'cloud' service providers to store personal information and to provide services to the School that involve the use of personal information, such as email services. Some limited personal information may also be provided to these service providers to enable them to authenticate users that access their services. This personal information may reside on a cloud service provider's servers which may be situated outside Australia. Further information about the School's use of on online or 'cloud' service providers is contained in the School's Privacy Policy.
If you provide us with the personal information of others, we encourage you to inform them that you are disclosing that information to the School and why.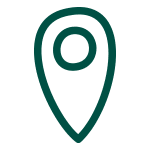 HUMAN RESOURCES
Sunshine Coast Grammar School
372 Mons Road, Forest Glen, 4556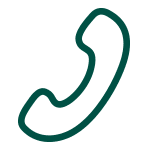 CONTACT US
Tel: 07 5445 4444
Fax: 07 5477 4401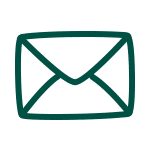 EMAIL US
Email:
employment@scgs.qld.edu.au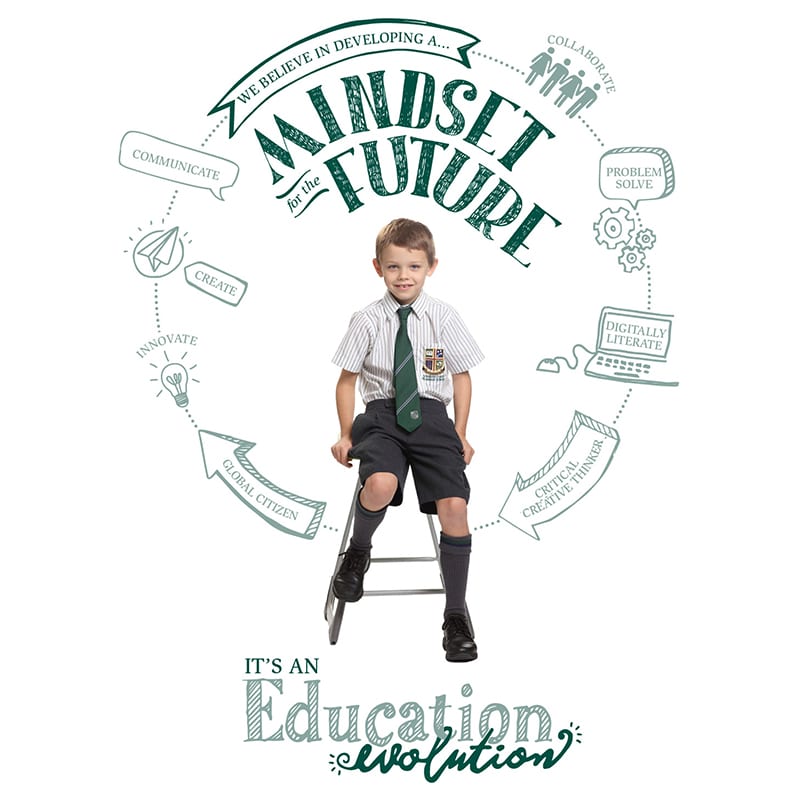 BOOK A TOUR
Testimonials
I have been part of the Grammar family ever since Prep. So many doors have been opened for me at Grammar, providing me so many magnificent opportunities to thrive. All throughout my time at Grammar I have been continuously encouraged by teachers to not only achieve, but to extend myself in all areas. One area I aspire to is our…
Each of us are truly blessed to teach, learn and play alongside such passionate, respectful and caring people every day at Grammar. To share each day with staff, students and their families in a school community built solidly on service above self and looking outwards to others is indeed humbling.
I am privileged to have worked at Sunshine Coast Grammar School since 1999. I enjoy working with like-minded people who are passionate about the education of young people. Sunshine Coast Grammar School provides students with the opportunities that will allow each individual to reach their true potential. I believe in a Grammar education so much, my son will spend his…
We have two kids that attend the centre and this is now our 4th year. We did attend another centre for a short period but missed Grammar ELC so much we came back and couldn't be happier! There are minimal staff changes which means we are familiar with every educator there and they know all the children. The number of…
We couldn't want a better place of care and education for our son. We have complete confidence dropping him to Grammar Early Learning Centre that he will be very well looked after and leave each day with a happy child. What more could we want as parents.
Riley has been at Grammar Early Learning Centre for over 18 months. She loves her teachers and has developed beautiful friendships with the other children. It has been wonderful to experience the warm and friendly atmosphere at the centre, each time we drop off and pick up! The teachers go out of their way for each child and shows genuine…
We moved to Queensland earlier this year and are in awe of the care and love given to both our children, Jack and Isla. The teachers seem to appreciate my children's individuality and understand their challenges, the progress we've seen in both of them through the year has been wonderful.  We are so grateful to have a safe and fun…
Our family relocated from Hong Kong to the Sunshine Coast five years ago. When looking for a suitable school we chose Sunshine Coast Grammar because of its reputation and balance for academic and sporting excellence. We fell in love with the grounds and superb facilities at the school. The boys are all involved heavily with the music program and finding…

Apply Online

Prospectus & Fees

Enquire Now