School Governance

School Governance
Sunshine Coast Grammar School is one of four outstanding schools owned by the Presbyterian and Methodist Schools Association (PMSA) along with our sibling schools – Brisbane Boys' College, Clayfield College and Somerville House.
Established in 1918, the PMSA is a joint mission of the Uniting Church of Australia, Queensland Synod and the Presbyterian Church of Queensland. The Churches formed the PMSA to purchase Brisbane High School for Girls (now Somerville House) and Clayfield College (now Brisbane Boys' College) in 1918.
More than 100 years on, the PMSA is a financially strong, not-for-profit organisation that plays a vital role in setting the direction of each school and the connecting link between the schools and the two churches. All PMSA schools offer a unique ecumenical learning environment where children learn Christian values common to two churches, not the beliefs and practices of just one church.
The PMSA works together with the Sunshine Coast Grammar School Council and Principal to provide:
a caring, Christian-based culture
high quality programs for developing teaching excellence
financial strength and support
human resources, legal and compliance support
governance and policy-making support, particularly around child safety



PMSA Board
The PMSA is run by a board which comprises 13 members. Up to five PMSA Board members are each appointed by the Presbyterian Church and the Uniting Church and up to three are directly appointed by the PMSA Board.  The PMSA Board is supported by three committees, a School Council for each of the schools and the PMSA corporate office.
Grammar School Councillors
Sunshine Coast Grammar School Council is made up of up of nine members including two PMSA Board members, up to six independent School Council members appointed from the school's community, and the school Principal, who is a non-voting member. The Sunshine Coast Grammar School Council is delegated the responsibility to govern and administer the performance of the school. The School Council's role includes:
establishing and implementing Grammar business and strategic plans.
monitoring the management of risks within Grammar.
overseeing Grammar's financial and operational performance against KPIs.
ensuring Grammar adheres to all policies and procedures including child protection.
overseeing new School Council member appointments.
being actively involved in the process of appointing the school Principal.
managing the ongoing performance of the school Principal.
The School Principal reports to the School Council and is responsible for the daily operations of the school.
When positions on the Sunshine Coast Grammar School Council are vacant, they will be advertised on the Grammar website, the school newsletter, the PMSA website, and appropriate websites for board positions available.
School Council Charters and Delegations of Authority
The current Sunshine Coast Grammar School Council members are:
---
Mr Ken Watson (Chairman)
MA (Strat Studies), CSC, GAICD
Air Vice-Marshal K.N.Watson CSC (retired), MA (Strat Studies), CSC, GAICD
Ken is a retired Air Force Air Vice-Marshal and current parent at Sunshine Coast Grammar School. Ken is a graduate of the Australian Institute of Company Directors Course and the Advanced Management Program at Harvard Business School and his 36-year career experience has prepared him well for committee work, policy development, public advocacy, risk management, strategic development, personnel management/leadership.
Councillor – Sunshine Coast Grammar School Council
Graduate, Australian Institute of Company Directors
Retired Air Force Air Vice Marshal
Principal Consultant/Advisor – KNW Consulting
---
Mr John Hall
BCom, BEcon, AAUQ, MBA, AICD, FAICD
John is an experienced company director, with more than 30 years experience with listed public companies, unlisted public companies, government business enterprises, government public authorities and private businesses.  The diverse entities involved include sand mining, tourism and events, superannuation, investment and funds management and debt raising and management.
John has held a variety of board related roles including Chairman, Deputy Chairman, Company Secretary and Audit and Risk Committee Chairman. He is a Fellow of the Australian lnstitute of Company Directors (AICD) and has a Company Director's Diploma from the AICD.
John holds degrees in Economics and Commerce and has a Masters of Business Administration.  He has extensive management experience in both the public (government and statutory authority) sector and the private sector, including 25 years at Chief Executive level.  He specialises in corporate governance, strategic planning, finance and economics.
Councillor – Sunshine Coast Grammar School Council (first appointed 2014, current term until 2021)
Fellow – Australian Institute of Company Directors
Board member – Caloundra Branch, Bendigo Bank
Board member – Visit Sunshine Coast
Chairman – Pelican Waters Probus Club
---
Mr Wayne Knapp
PG Cert (Applied Mgt), PG Dip (Bus Admin), PG Cert (Bus Admin)
Appointed by the Presbyterian Church, Wayne Knapp has more than 20 years experience on not-for-profit boards for both the Presbyterian and Uniting Churches including Chairman of the board roles at the Wesley Hospital Townsville and PresCare. He also served for five years on the St Andrews War Memorial Hospital Board during a time of significant change. He is currently the Chair of the Presbyterian Church Property Board and a member of the Finance and Administration Board.
Looking forward to the challenge of governance change, Wayne has extensive experience in governance, risk management and leadership on boards.  A former police officer retiring as an Inspector, Wayne is currently in a policy development and administration role for the Presbyterian Church ensuring denominational compliance to Work Health and Safety and Child Safety legislation.
Councillor – Sunshine Coast Grammar School Council
PMSA Board member (first appointed 2012, current term until 2021)
Retired police officer
Chairman – Property Board, Presbyterian Church of Queensland
Director – Finance and Administration Board, Presbyterian Church of Queensland
Member – Presbyterian Church of Queensland
---
Dr Sue Nightingale
Dr Sue Nightingale is the Executive Director Clinical Governance Education and Research for the Sunshine Coast Hospital and Health Service.
Dr Nightingale commenced her career as a consultant Psychiatrist in adult general mental health and in 2016 was appointed as the Chief of Psychiatry for the Mental Health division, Canterbury District Health Board (New Zealand). She was subsequently appointed as Chief Medical Officer for the same.
Sue was responsible for the oversight of pediatric mental health and trauma response following the 2011 Christchurch earthquake. Sue developed and implemented many of the programs aimed at supporting children, teachers and parents acutely impacted by death and injury.
As a member on the Sunshine Coast Grammar School Council, her experience and passion for education and governance will be appreciated by the PMSA and Sunshine Coast Grammar School.
Key current and previous governance roles include:
Royal Australian and New Zealand College of Psychiatrists
Member – Dawn Short Trust (1999 – 2017)
Deputy Chair Observed Clinical Interview Sub-Committee CFE (2005 – 2007)
Chair Case History Sub-Committee CFE (2004 – 2007)
Committee for Examinations full member (2001 – 2007)
Committee for Examinations (CFE) Co-Examiner, Case History Sub-Committee (2000 – 2001)
New Zealand Mental Health Review Tribunal
Deputy psychiatrist member. This is a government appointed quasi-judicial role with statutory duties described in the Mental Health Act. (2009 – January 2021)
Comcare Trust
Board member. This is a local NGO provider of accommodation, peer support services and vocational services to mental health consumers (2009 – 2016)
---
Mr Bruce Swan
BBus, ICAA, Registered Company Auditor, Registered Tax Agent
Bruce has more than 30 years' experience as a Chartered Accountant, both in Queensland and overseas.
He has a wealth of experience in the practice area of audit, particularly through his work with not-for-profit and charity organisations, companies, and body corporates on the Sunshine Coast.
In addition, Bruce has worked with a number of small and medium sized businesses, providing business advisory guidance.
Councillor – Sunshine Coast Grammar School Council (first appointed 2017, current term until 2020)
Partner, BDO
---
Mr Chris Wright
BSc Info Proc, BSc(Hons) Computer Science, CDE, GAICD, MACS
Chris is an entrepreneur, investor and mentor and experienced company director with director experience in commercial and not-for-profit organisations. A past parent of Brisbane Boys' College and a current parent at Somerville House, Chris is a strong supporter of the Christian ethos that PMSA schools provide.
He has a personal interest in education, particularly around changes driven by digital information technology advances and looks forward to bringing his expertise in board governance and compliance; his passion for values-based, for-purpose business strategy development and team building; and his diverse skills in enterprise information technology to the role.
Councillor – Sunshine Coast Grammar School Council
Graduate, Australian Institute of Company Directors
Principal, CPSZ Consulting Pty Ltd
Non-Executive Director, Process PA
CEO & Director, Tutis Compliance Solutions
Co-Founder and past executive, Oniqua Pty Ltd
---
Emeritus Professor Jennifer Radbourne
CertTeach, ATCL, LSDA, BA, MA, PhD, GAICD, AICD
Jennifer Radbourne is a retired academic and has held teaching and management positions in the Faculty of Business at the Queensland University of Technology (QUT). Most recently, she was Dean and Pro Vice Chancellor, Faculty of Arts and Education at Deakin University in Melbourne.
Jennifer is a graduate of the AICD and has held board positions over 35 years in state and non-profit arts organisations in Queensland. She is also a current member of the Sunshine Coast Arts Advisory Board.
Jennifer is keen to bring her knowledge of management in an educational institution to the PMSA. Her arts background, balanced by several years in a business faculty, gives her a creative edge in thinking and leading in contemporary governance. She has published in relationship marketing, nonprofit governance, strategic management, curriculum development and teaching and learning. Jennifer also has a strong interest in international students, having managed a business program in Hong Kong and taught and recruited students in China, Vietnam and Indonesia.
---
Ms Lyn Stokes, Business Manager
BA, MCom, CPA, GradDip App Corp Gov, FGIA
PMSA Vision and Values
All PMSA schools play an important role in educating and guiding young people with values for life. Founded on strong Christian values – relationships, care, ethics, personal development, excellence and celebration – Sunshine Coast Grammar School and other PMSA schools share these collective values. The four schools work collaboratively to share their knowledge and expertise to enhance the educational experience across all schools.
PMSA Organisation Chart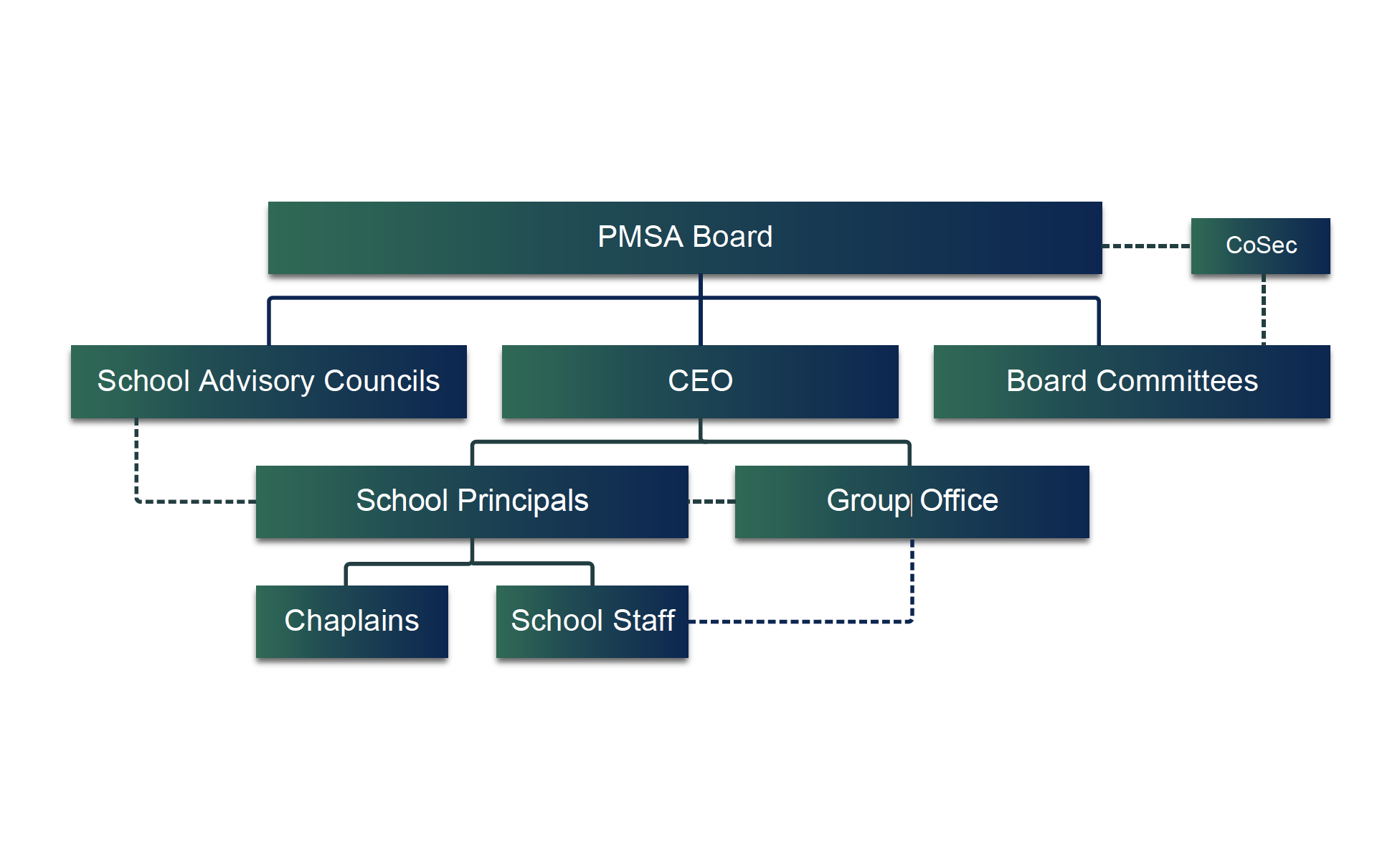 Download Information & Policies
Grammar Business Regulations – Enrolments
Grammar Code of Conduct
Privacy Policy
---
Student Anti Bullying Policy
Student Mobile Phone and Smart Watch Guidelines
BYOD Learning Program 2022
---
SCGS Complaints and Appeals Policy – International Students
SCGS Deferment, Suspension and Cancellation Policy – International Students
SCGS Entry Requirements Policy – International Students
---
SCGS Refund Policy – International Students
SCGS Student Transfer Request Assessment Policy – International Students
SCGS Welfare and Accommodation Policy – International Students
---
SCGS Attendance and Progress Monitoring – International Students
Fee Schedule – International Students
PMSA Crtical Incident Policy
---
PMSA Child Protection Policy
PMSA Professional Relationships with Students
Professional Boundaries: A Guideline for Queensland Teachers
More about PMSA (Presbyterian and Methodist Schools Association)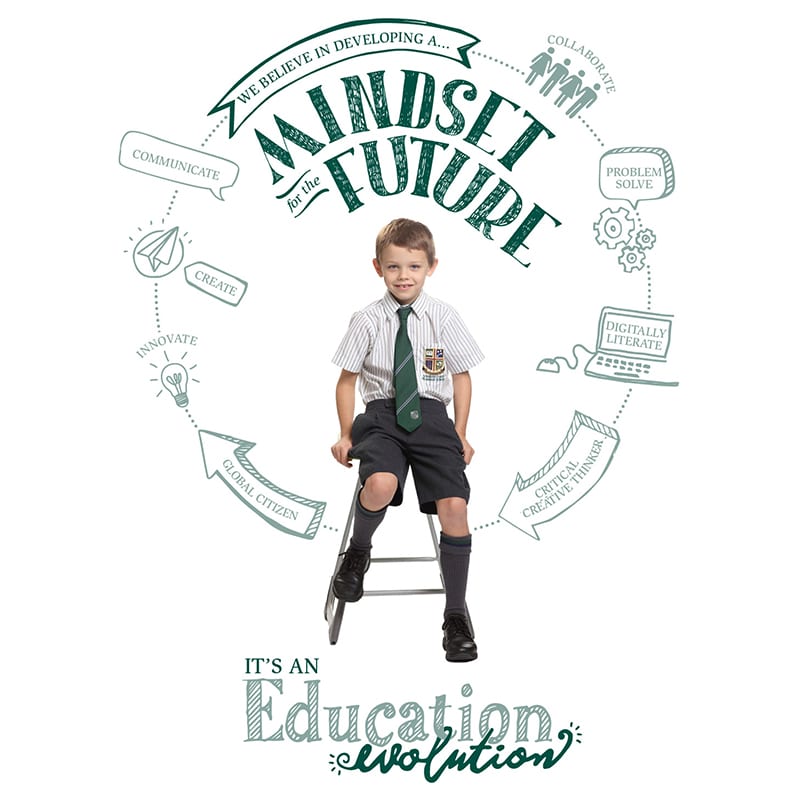 BOOK A TOUR
Testimonials
I have been part of the Grammar family ever since Prep. So many doors have been opened for me at Grammar, providing me so many magnificent opportunities to thrive. All throughout my time at Grammar I have been continuously encouraged by teachers to not only achieve, but to extend myself in all areas. One area I aspire to is our…
Each of us are truly blessed to teach, learn and play alongside such passionate, respectful and caring people every day at Grammar. To share each day with staff, students and their families in a school community built solidly on service above self and looking outwards to others is indeed humbling.
I am privileged to have worked at Sunshine Coast Grammar School since 1999. I enjoy working with like-minded people who are passionate about the education of young people. Sunshine Coast Grammar School provides students with the opportunities that will allow each individual to reach their true potential. I believe in a Grammar education so much, my son will spend his…
We have two kids that attend the centre and this is now our 4th year. We did attend another centre for a short period but missed Grammar ELC so much we came back and couldn't be happier! There are minimal staff changes which means we are familiar with every educator there and they know all the children. The number of…
We couldn't want a better place of care and education for our son. We have complete confidence dropping him to Grammar Early Learning Centre that he will be very well looked after and leave each day with a happy child. What more could we want as parents.
Riley has been at Grammar Early Learning Centre for over 18 months. She loves her teachers and has developed beautiful friendships with the other children. It has been wonderful to experience the warm and friendly atmosphere at the centre, each time we drop off and pick up! The teachers go out of their way for each child and shows genuine…
We moved to Queensland earlier this year and are in awe of the care and love given to both our children, Jack and Isla. The teachers seem to appreciate my children's individuality and understand their challenges, the progress we've seen in both of them through the year has been wonderful.  We are so grateful to have a safe and fun…
Our family relocated from Hong Kong to the Sunshine Coast five years ago. When looking for a suitable school we chose Sunshine Coast Grammar because of its reputation and balance for academic and sporting excellence. We fell in love with the grounds and superb facilities at the school. The boys are all involved heavily with the music program and finding…

Apply Online

Prospectus & Fees

Enquire Now